My tomatoes are doing great. They love this hot weather we are having, even if I don't. It was 95 degrees yesterday!
These tomato pictures are all from 1 vine. The larger tomatoes in the first picture have started turning yellow. In a few more days I should have the first ripe tomato of the season. The variety is moneymaker, and based on it's productivity it might live up to that name.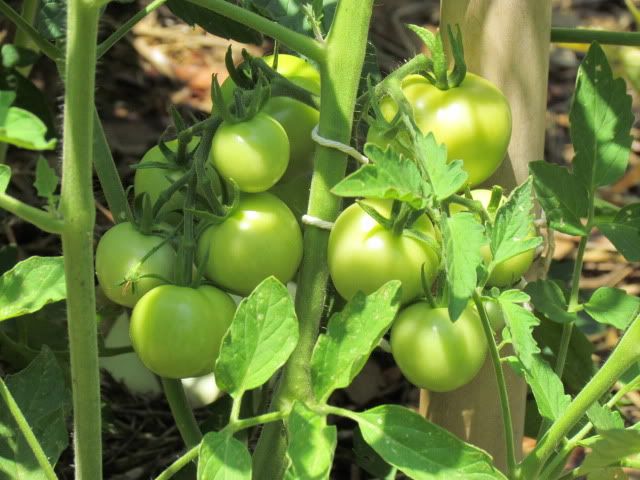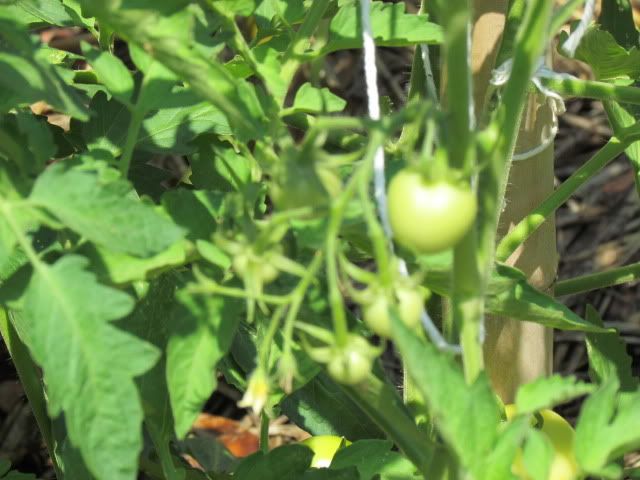 There are even a few blooms that didn't make it into that last shot! This vine produces fruits that are 4-6 ounces and red.
Here is a shot of my tomatoes taken from 4'-6" high.
I don't think I have grown tomato vines over 5' before.
My squash are loving this heat too.
My cucumbers are finally producing some fruit too!
Soon we'll have some melons too.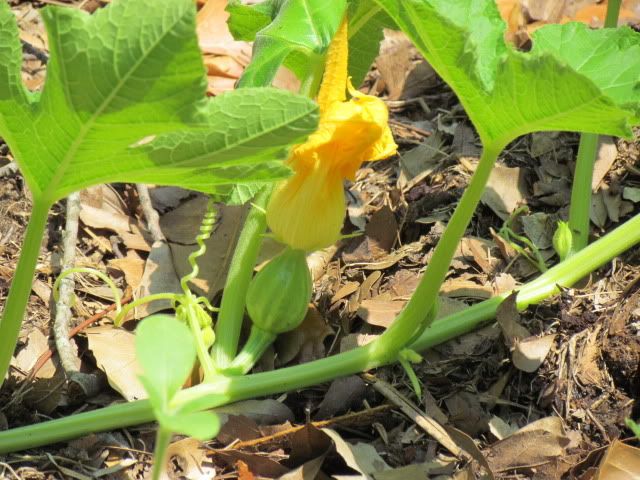 The rest of the garden is doing fine, though some of the spring vegies are nearly done.
At the back is Wade's Giant Indian Corn, nearly 4' tall. To the left of it, but not yet visible is my okra, which doubled in size in the last 5 days. On the right in the foreground is my sweet corn, about 3' tall. Then there are green beans, mexican sun flowers, and wax beans on the left. Both the green and wax beans are producing nicely now.
Basil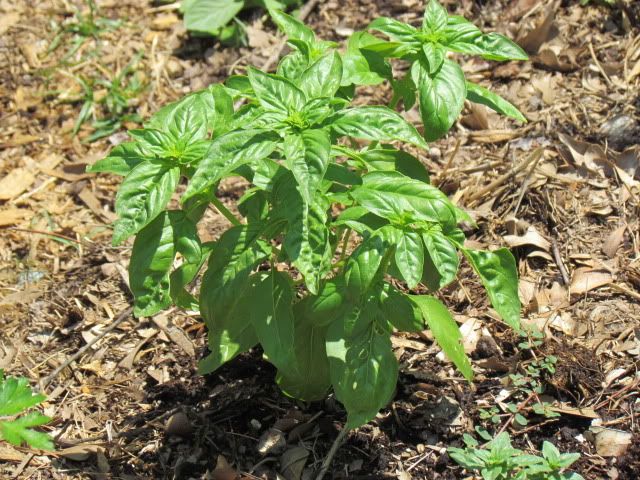 Parsley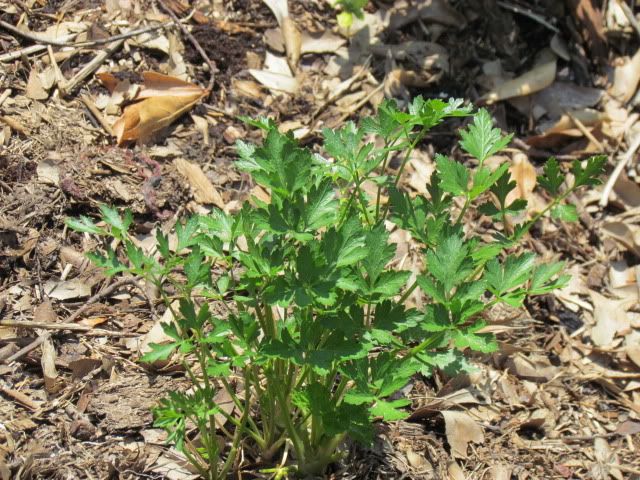 The only concern now will be keeping the tomatoes, squash, zucchini, okra, and cucumbers picked when Kristina goes to the hospital to give birth. We are 37 weeks pregnant now, so anywhere between now and the end of June will bring us a bouncing bundle of joy.