Well the garden has jumped this last week. The snow peas are beginning to bloom, the mesclun is 2-4" tall (I'll begin to harvest when everything is at least 3"), some of the lettuce I started in seed trays are 6-8" and could be harvested any time (I'll wait because we have lettuce from our CSA), I could start eating green onions or green garlic any time I need them too.
But the first harvest is Strawberries. I have picked 1 or 2 earlier, but today I picked about a cup of fresh berries.
Overview of the beds.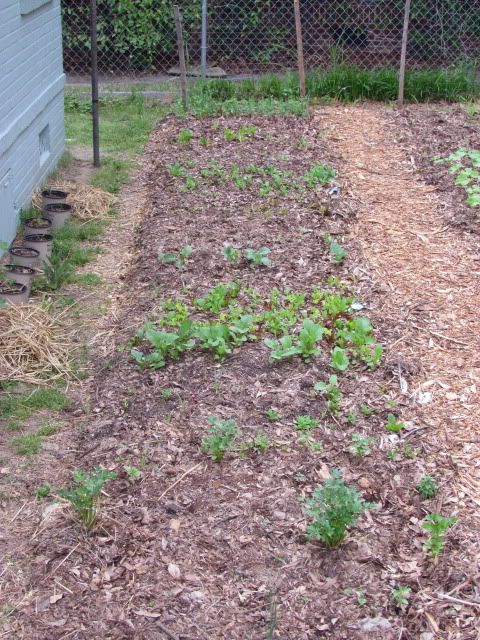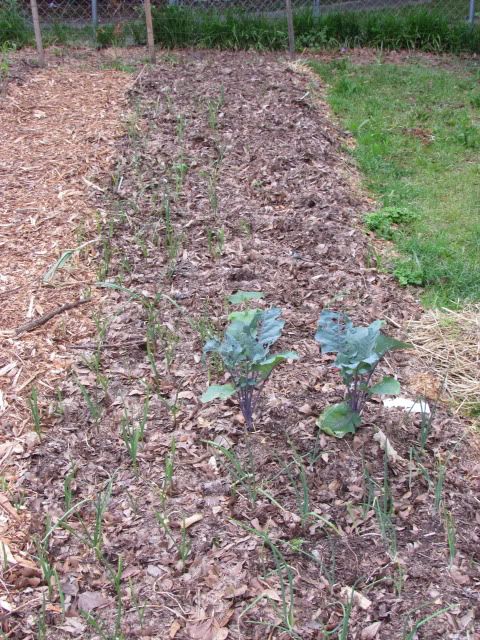 Tomato/pepper/squash bed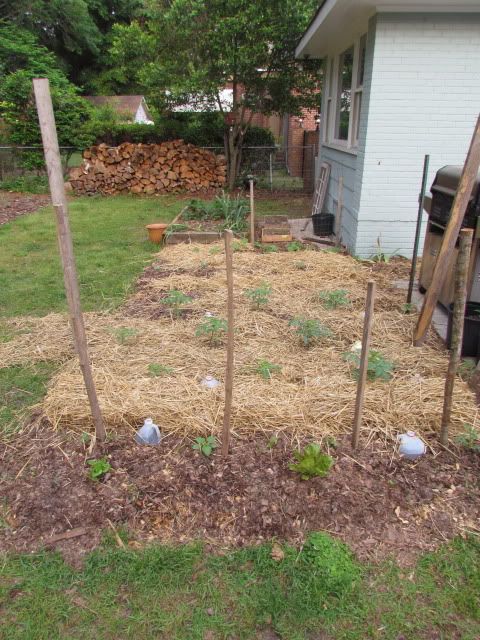 Lettuce with Japanese red mustard and a small tomatillo plant behind
Mellon bed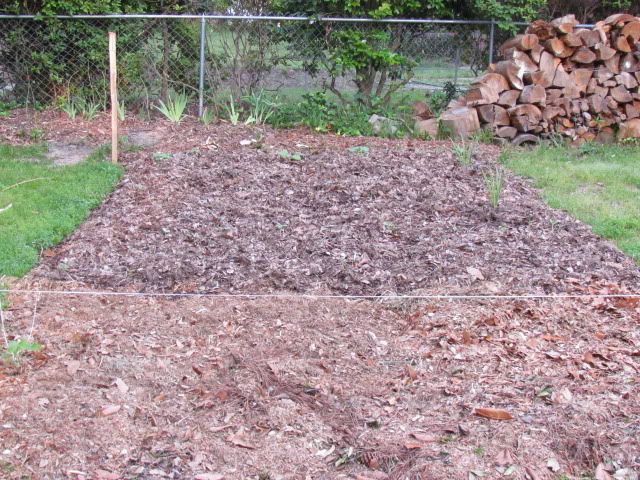 New plumb tree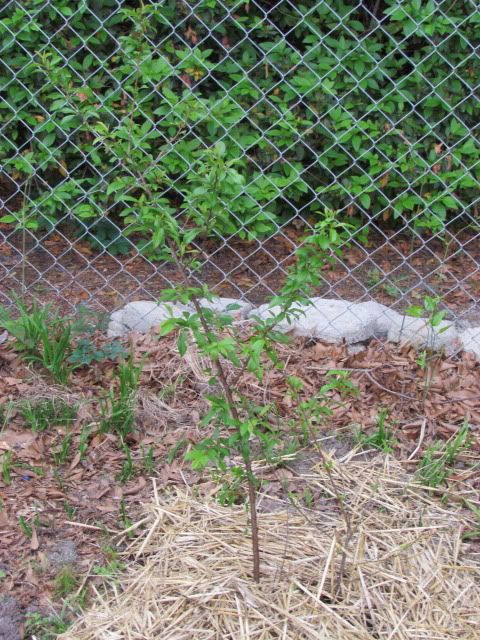 Pumpkin plants
Raised Bed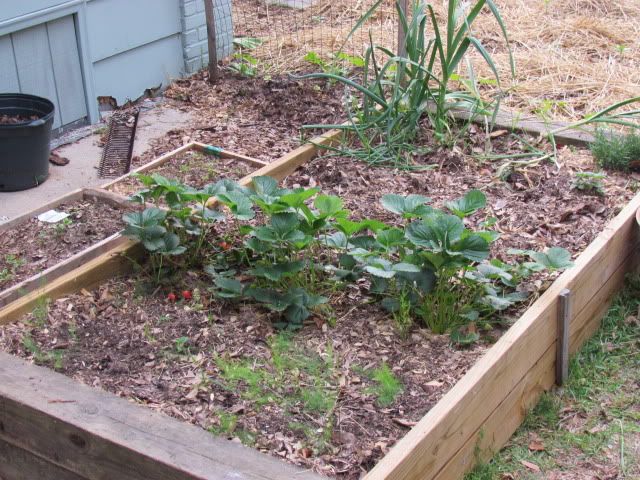 The climbing beans that I planted between the corn plants have already come up, I only planted them last week.